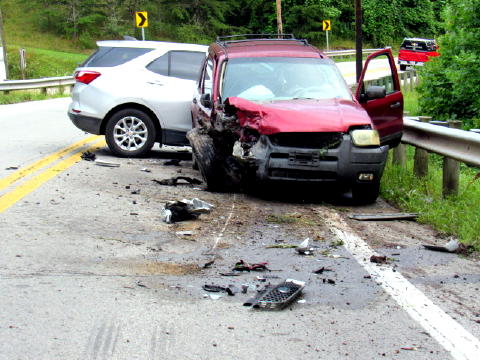 A two-vehicle collision at the foot of Millstone Hill at the juncture of Left Fork Road (Rt. 16) resulted in some injuries to one of two female drivers.
One 28-year-old woman was taken to Minnie Hamilton Health by Calhoun EMS after the 8:45 a.m. accident Wednesday.
Both vehicles were seriously damaged.
The Arnoldsburg VFD and the WV State Police, also responded to the accident.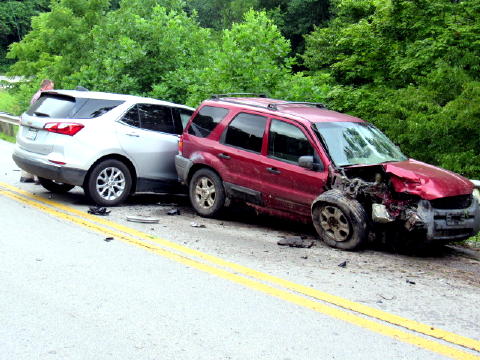 A man wrecked his vehicle on US 33-119 in Calhoun near the Gilmer line at 1:50 p.m. without injury. Calhoun EMS, the Arnoldsburg VFD and State Police responded