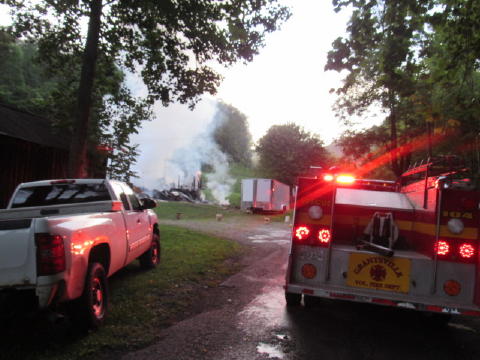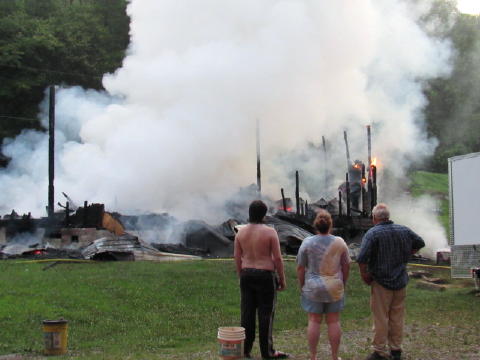 2021 - The historic Hosey house at 1577 Big Root was destroyed by fire early Tuesday morning.
The house was fully engulfed when the Grantsville VFD arrived on scene after the 5:30 a.m. call.
Big Root is a side road off State Rt. 5, west of Grantsville.
The WV State Police was summoned to the fire scene, along with Calhoun EMS.
There is a disruption of electric service in the community.
See   HOSEY HOMESTEAD STILL STANDING - Big Root Dwelling Serves Several Generations