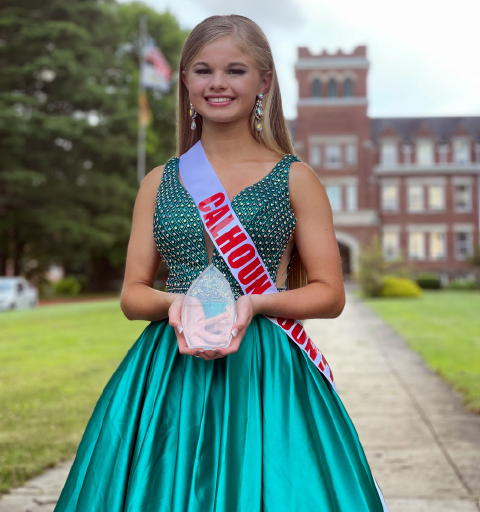 Emily Grace Anderson competed in Buckhannon West Virginia July 9–11 in one of the most prestigious pageants in the state Miss West Virginia Teen USA.
Emily competed in 3 phases of competition - interview, activewear and evening gown. She was selected as top 10 and competed again in active wear and evening gown and was then named as top 5. Emily was named 4th runner up to Miss West Virginia Teen USA.
Emily would like to thank all of her sponsors and supporters, she was honored to be a part of this pageant and to represent Calhoun County.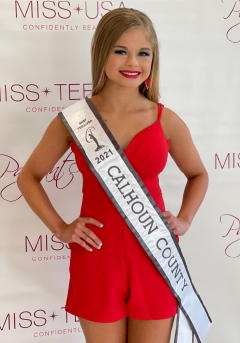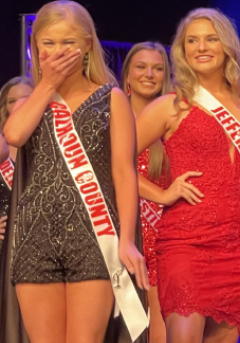 Emily is the 15 year old daughter of Shannon and Trudi Anderson of Big Bend. She is a sophomore at Calhoun Middle High School where she is Co-Feature Twirler for the Marching Band.