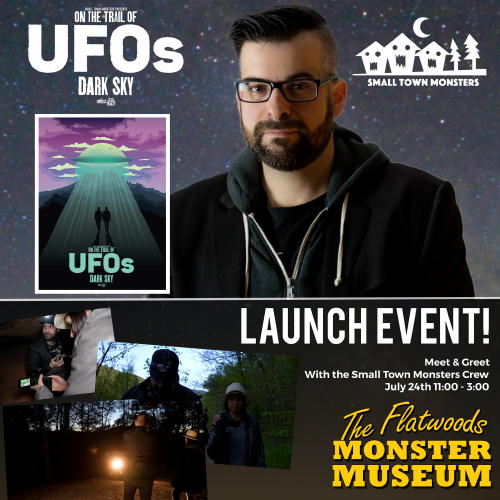 The film On the Trail of UFOs: Dark Sky is set to release on August 3rd 2021 on all major streaming platforms and on DVD. To celebrate, the film's director and crew are holding a "meet and greet" at the Flatwoods Monster Museum, located on 208 Main Street, in Sutton W. Va. on July 24th, 2021 from 11:00 a.m. until 3:00 p.m. The documentary film focuses on the UFO phenomena and history in West Virginia. The Flatwoods Monster Museum is featured heavily in the film as a shooting location for some of the interviews. The crew will have DVD's and posters on hand if guests wish to make a purchase or get an autograph.
On the Trail of UFOs: Dark Sky, is produced by Seth Breedlove and his production company, Small Town Monsters. Small Town Monsters, or STM for short, is the company who produced 2018's The Flatwoods Monster: A Legacy of Fear.
Be sure to visit the WV Bigfoot Museum, located just down the street at 400 4th Street. The Bigfoot Museum was also featured in the documentary.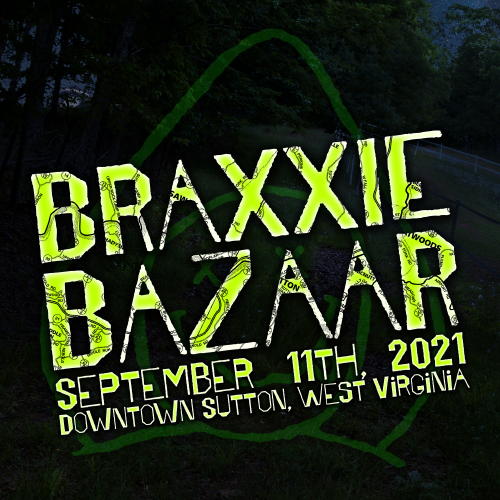 The official big screen premiere of On the Trail of UFOs: Dark Sky will take place at the Elk Theatre later this year on September 11th, 2021 as part of the event "Braxxie Bazaar" being held in Sutton on the same day. Braxxie Bazaar will also feature several other film screenings, guest speakers, and paranormal vendors. All screenings and lectures will be free and open to the general public.