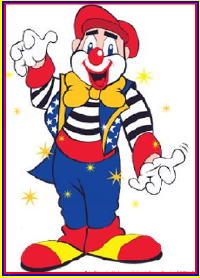 Hey Kids! Are you signed up for Summer School? You don't want to miss this. Calhoun County Schools is having a Summer Sizzling Celebration on Saturday, July 10th from 12:00 noon to 4:00 p.m. at Calhoun Middle High School.

Whether you attend just one week of camp or all summer, bring your whole family for an afternoon of fun. There will be water slides, foam mazes, bounce houses, games and activities - fun for all ages!
Participate in a golf challenge, Cornhole, Quarterback Toss, a Big Foot Race and much more. Plus free hotdogs, chips, and drinks!
Haven't signed up for summer camp yet? It's not too late call:
CMHS 304-354-7011 and ask for Mr. John Frail
PHE 304-354-6022 and ask for Mrs. Kristie Ritchie
AES 304-655-7137 and ask for Mrs. Tammey Webb
And you can "Learn While Having Fun!" this summer.