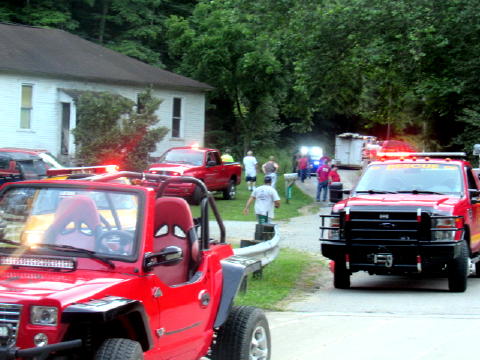 (8:00 p.m., Tuesday, June 29) - A little boy about three years old was reported missing from his White Pine Road residence at approximately 6:20 p.m. Tuesday evening, has been found.
He was said to be accompanied by his Golden Retriever near the Road Run Road intersection.
Trooper Jeff Hunt said the boy had been found at about 7:51 p.m. and was being checked out by Calhoun EMS.
A search was started by neighbors, the Grantsville VFD, State Police, the Calhoun Sheriffs Department and OES Director Julie Sears.
Former Calhoun Sheriff Carl Ballengee and his search dog also responded.
Volunteers on their way to the scene from Arnoldsburg and Upper West Fork VFD's, were advised they could return to their stations.