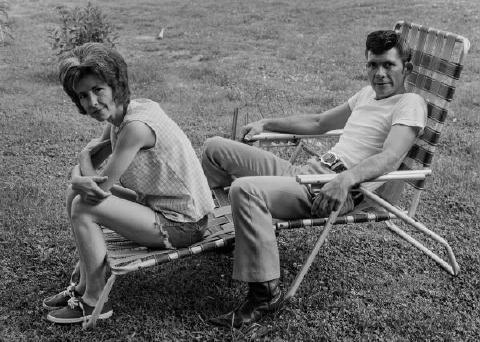 Sharon Sue and Lawson Whipkey photographed
by New York photographer David Kutz, photo-
graphed near Grantsville in the early 1970s
Rev. Lawson C. Whipkey, 82, of Spencer WV, a Calhoun native, has died. He passed at home surrounded by his loving family following an extended illness.
He was a pastor with The United Methodist Conference, and retired in 1996 after 21 years of service. Prior to his ministry he was employed by O. Ames in Parkersburg WV.
A funeral service will be held at 3:00 p.m. on Friday, July 2, 2021, at the Taylor-Vandale Funeral Home in Spencer with Rev. Carroll McCauley officiating. Visiting will be one hour prior to the service at the funeral home. The burial will take place at a later date at the Bethlehem Cemetery in Grantsville WV.
Read complete obituary   Rev. Lawson C. Whipkey