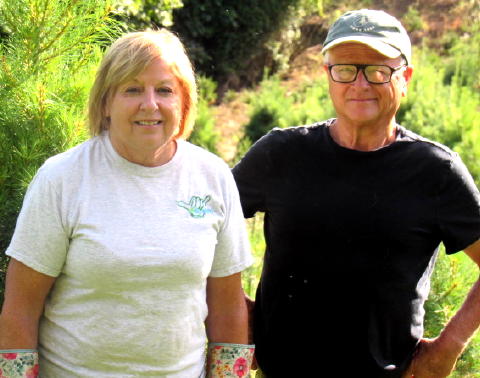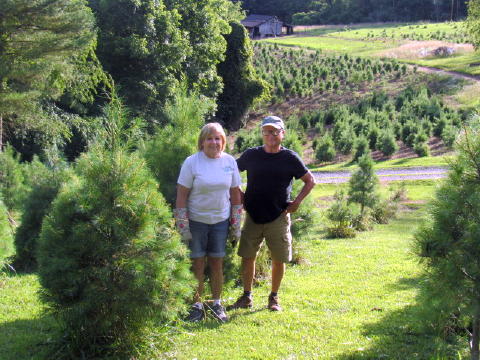 Scottie "Chip" and wife Janice Westfall
have raised Christmas trees for 30 years
By Bob Weaver Chip and Janice Westfall, both retired teachers and he a former County Commissioner, started raising Christmas trees 30 years ago.
They are currently raising 4,500 trees on their property off the Mt. Zion Ridge.
Westfall said he got interested in growing Christmas trees from former educator. the late Pete Bush, who said, "Lots of work for a long time to payday.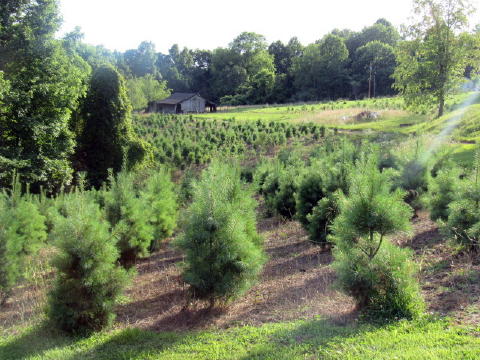 Fields of 4,500 Christmas trees
"Bush was right about that. You've got to have a persevering gene, different kinds of trees require special attention different times of the year, including making them shapely for a Christmas tree," he said.
Chip and Janice belong to the WV Christmas Tree Growers Association.
While they generally wholesale the trees, this season they're going to invite the public to come and select their tree, while also selling "real deal" Christmas wreaths.
Perhaps the best news from their tree growing experiment, the money paid for the college education of both their children.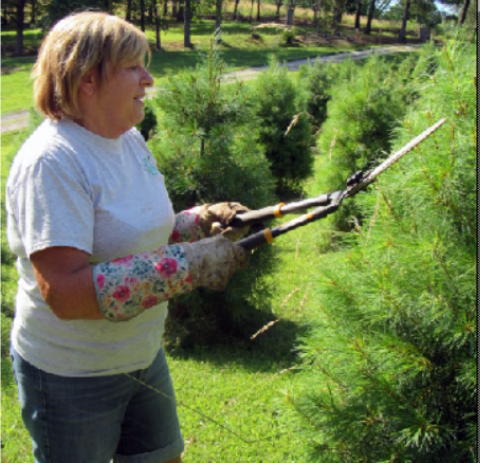 Janice Westfall has partnered with her
husband with the endeavor for 30 years