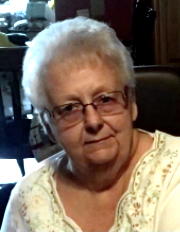 Pamela Sue Fleming, 75, of Walker passed away peacefully at home on June 12, 2021.

Pam was born on November 8, 1945, a daughter to the late Hunter and Mary Beall. She was a teacher at Gihon School for 34 years. Pam loved her flowers, her grandchildren, and cooking for her family.

Along with her parents, she is preceded in death by her aunts Annie Glover and Sis Miller.

Pam is survived by her husband of 51 years, Ron; son Ronnie (Valerie) Fleming; grandsons Kyle Fleming and Quinton Fleming; step-grandchildren Sam Curtis and Merri Curtis, and brother Hunter (Donna) Beall.

Visitation hours for Pamela will be Tuesday, June 15th, from 12-2 p.m at Leavitt Funeral Home in Parkersburg.

In lieu of flowers, donations can be made to the Humane Society of Parkersburg.