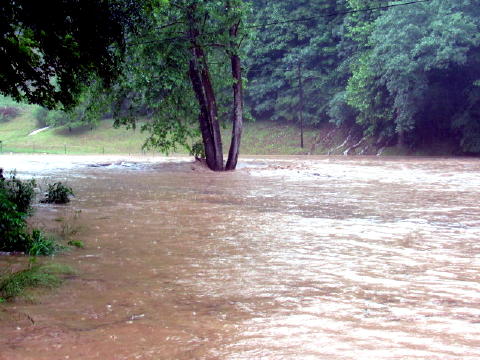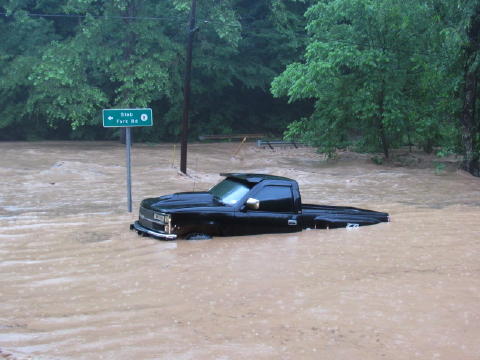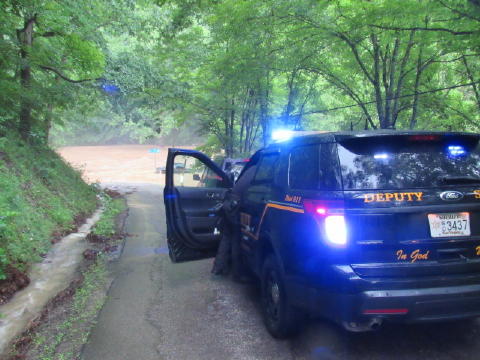 Water was hillside to hillside on Slab Fork, torrents
of rushing water, floating vehicles and property damage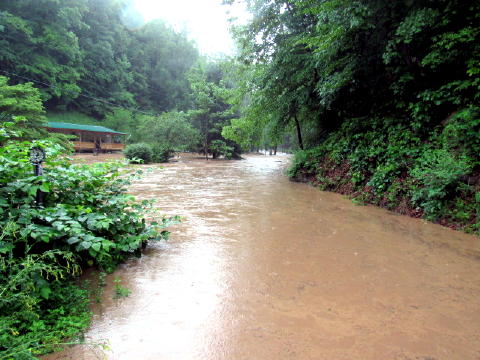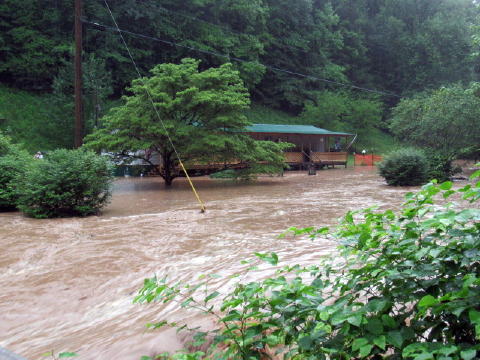 Road Run Road flooded, with water surrounding home
By Bob Weaver
Mother nature dropped an inch or more of rain in a matter of minutes about 5 p.m. Friday on northern Calhoun, causing significant flooding on Slab Fork, Road Run Road and White Pine.
Huge torrents of water rushed out of the narrow valleys.
Flash flood warnings had been issued for portions of Calhoun, Gilmer, Braxton and Ritchie counties.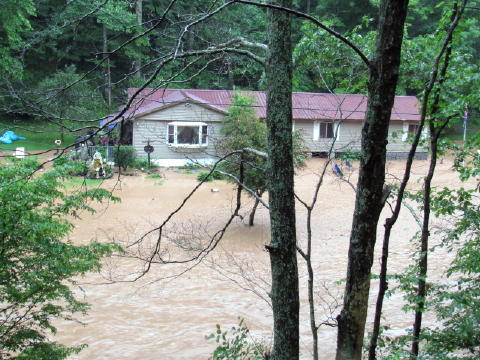 Water surrounds White Pine home
Calhoun 911 was reporting that people in the affected areas escaped without injury.
Vehicles floated in the water and a number of bridges washed away.
Marilyn Barr of Slab Fork reported she was able to escape the flooding of her house with children taking to the hill, while another woman with children could not leave their house on Klipstine Road.
The Grantsville, Arnoldsburg, and Upper West Fork fire department's, Calhoun EMS, the Calhoun Sheriffs Department and OES Director Julie Sears responded to the area with rescue equipment and boats.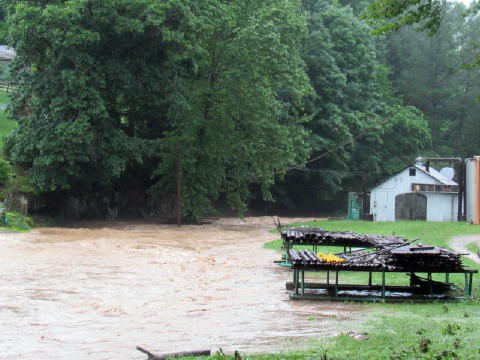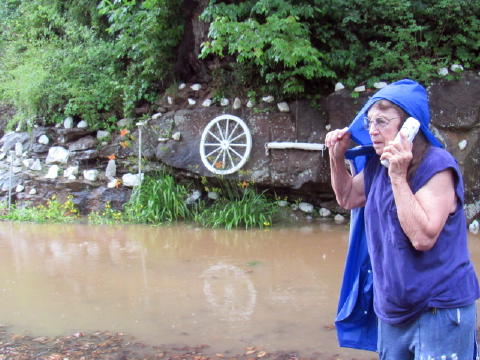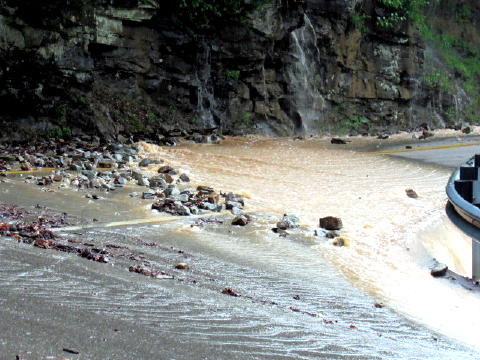 (Above top) Back Fork (Middle) Boots Richards said basements
flooded (Bottom) Huge rocks wash across highway at Jackson Hill
Water was hillside to hillside on Slab Fork and Road Run Road, with flooding to property on White Pine, with early reports of property damage.
Flash flooding has struck several West Virginia regions Thursday and today, including adjacent counties.