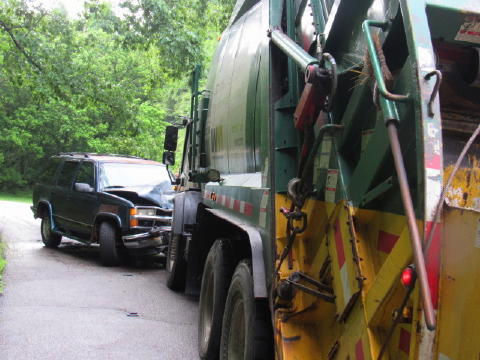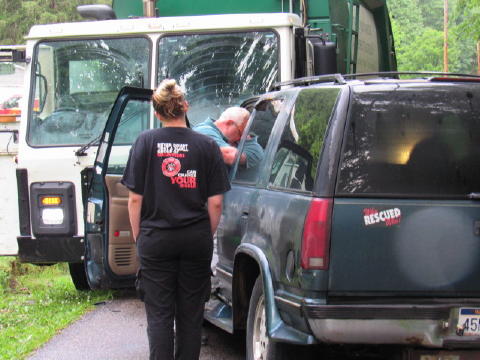 A 32-year-old woman crashed head-on into a sanitation truck on Sycamore Road at 7:30 a.m. Thursday, about one-half mile from Rt. 16 (Calhoun Park).
The woman reportedly received a broken femur, the truck driver was reportedly uninjured.
She was taken to Minnie Hamilton Health System.
Calhoun EMS, the Grantsville VFD and the Calhoun Sheriffs Department responded to the accident.