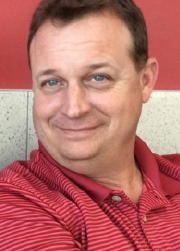 Stephen Brian Frye, age 49 of Smithville WV departed this earthly life unexpectedly on Saturday, May 29, 2021 at WVU Ruby Memorial Hospital in Morgantown WV due to complications from a massive heart attack.

He was born April 25, 1972, in Weston WV, the beloved only son of Steve and Rose Ann Frye of Linn.

Brian was a graduate of Gilmer County High School, class of 1990 and Glenville State College, class of 1994. Brian and his father were the owners of S&B Frye's Building Construction where he found his interest in building. He took his knowledge of building and continued his career building federal and state prisons, hospitals and other large structures. He had spent the past 5 years employed with W.G. Yates & Sons Constructions where he was the project manager on the new Women and Children's wing at WVU Ruby Memorial Hospital.

He was very well respected by his colleagues and took great pride in his work. It didn't matter what he was doing, he always gave 110%. He loved the outdoors and enjoyed hunting but one of his favorite things was baseball. He was a member of the Harrisville Baptist Church.

Brian's greatest blessing was his family who he cherished daily. On May 21, 1994, he married the love of his life, Cheryl Lynn "McCallister" Frye who survives at their Smithville home. They had just celebrated their 27th wedding anniversary and were looking forward to traveling and moving south in the years to come.

Brian was the proud father of two sons which were his pride and joy, Dylan Cole and Deven Connor both of Smithville. The boys and their dad shared a love for baseball. They were either watching it, training for it, or playing it year round. He was always proud of them, their biggest fan and supporter no matter what path they choose in life.

He also leaves behind his only sister and brother in law, Melissa and Devin Johnston of Linn. His only nephew and Godson, Dalton Colt Frye of Linn, who absolutely adored his Uncle Brian and will miss their weekly FaceTime calls. A very special aunt and uncle, John and Mary McCloud who were like a second set of parents to him and his Aunts Sarah Smarr and Rosa Smarr, Uncle Ronnie Smarr, several cousins and an abundance of friends.

He was greeted at heaven's gate by his best friend Mike Adams, father and mother in law, Leroy and Ada McCallister, paternal grandparents, James and Winnie Frye, maternal grandparents, Joseph and Angela Fealy, Uncles Joe, Pat and Steve Fealy and Aunt Sharon Fealy.

A funeral service will be conducted at the Ellyson Mortuary and Cremation Services, Inc., 2 Vanhorn Drive, Glenville WV at 2:00 p.m. Sunday, June 6, 2021 with Pastor Bobby Perine officiating. A Masonic Service will also be conducted by the Harrisville Lodge #98. Burial will follow in the Hiney Cemetery near Linn WV. Friends will be received from 4:00-8:00 p.m. Saturday June 5, 2021 at the mortuary in Glenville.

In lieu of flowers the family request memorial contributions be made to the family of Stephen Bryan Frye, 2691 Big Springs Road, Smithville, WV 26137.

In accordance with mandates set forth by the State of West Virginia, masks or some kind of face covering is recommended while inside the mortuary establishment.

Ellyson Mortuary and Cremation Services, Inc., is honored to assist the family of Stephen Brian Frye with arrangements.