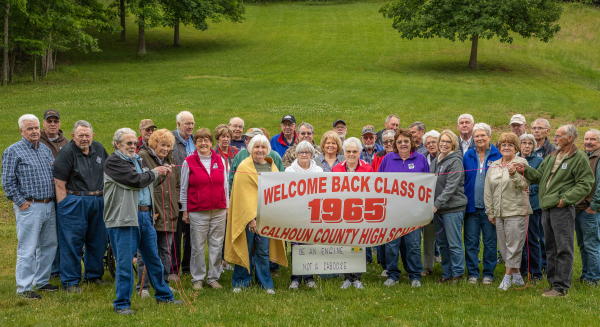 Calhoun High School Class of 1965 - photos-caption
courtesy of Roger Propst and Terry Snider Harris -
Roger Propst, Dale Cunningham, Jim Gainer, Bob Mars-
hall, ?, Sandra Starcher Lancaster, Gary Bell, Barbara
Cottrell Smith, Nancy Bailess Taylor, Joe Lancaster,
Ronald Tucker, Pauline Yoak Jarvis, Bonnie Ball Sturms,
Sam Kerby, Ron Blankenship, Janet Cunningham, Sharon
Hartshorn Lynch, John Vannoy, Sandra Siers ?, Loren
Price, Jim Morris, Helen Morrison Irvine ?, Judy DeWeese
?, Mike Rogers, Linda Murphy ?, Terry Snider Harris, Carroll
Weekley, Peggy Hall ?, Dolores Sampson McCumbers, Jack Jarvis,
Carolyn Basnett Arthur, Jim Arthur, Jim Sturms, Buck McCumbers
Thirty-Six members of the Calhoun County High School Class of 1965 held their 56th Class Reunion on May 29th at the DuPont Employees Recreational Park outside of Parkersburg.
The class has remained tight over all these years.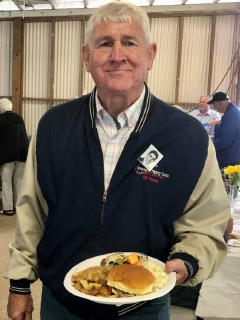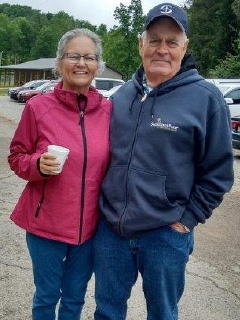 Carroll ready to eat, Larry Siers and Marianne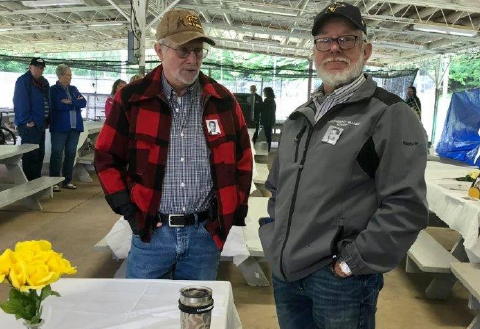 Tom Bartlett and John Vannoy
Members were joined by spouses and significant others for the day's activities. Fifty plus class members were registered to attend of the 91 living members.
Not all were able to attend, but those who were enjoyed a few hours of reminiscing, picture taking, music by classmate "Buck" McCumbers and Friends, and of course, eating.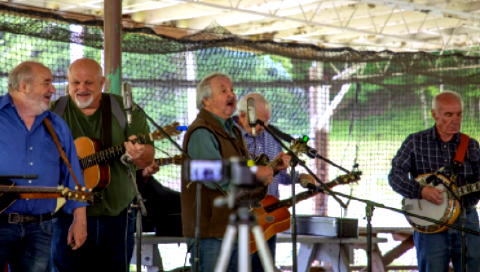 "Buck" McCumbers and Friends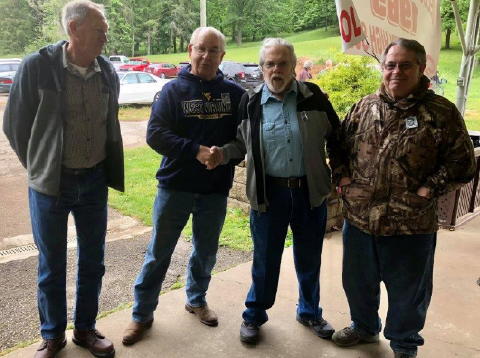 Jim, Joe, Bobby, and Ron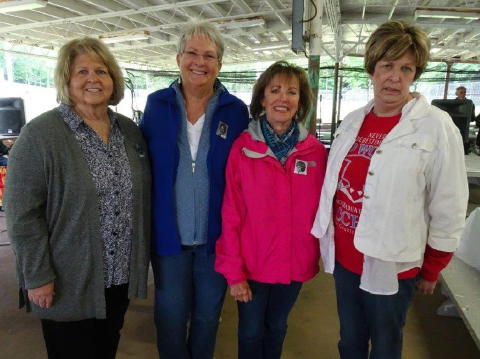 Sharon Hartshorn Lynch, Sam Kerby,
Carleen Morris Webb, Nancy Bailess Taylor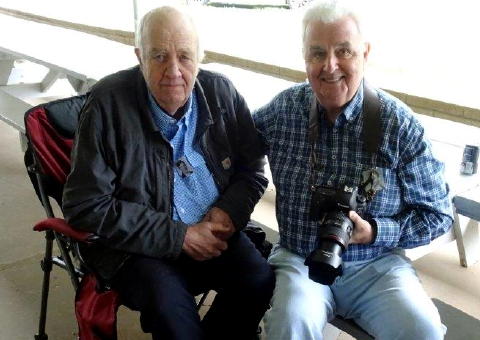 Gary Bell and Roger Propst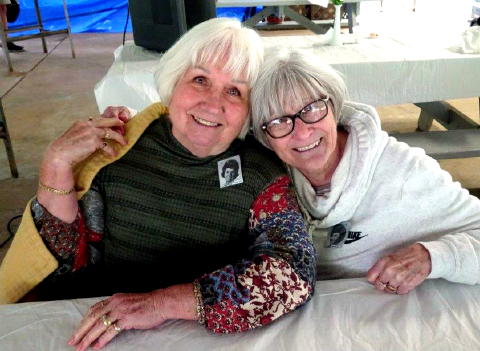 Pauline Yoak Jarvis and Janet Starcher Cunningham

The weather was a little cool, but hearts were warm on this special gathering of our class. Covid 19 prevented our gathering for our 55th reunion in 2020, but could not stop 2021.

A special time was a reading of the names of the 32 class members who have passed away and now belong to the ages. They may be gone, but live forever in our hearts.

They are looking forward to the next gathering.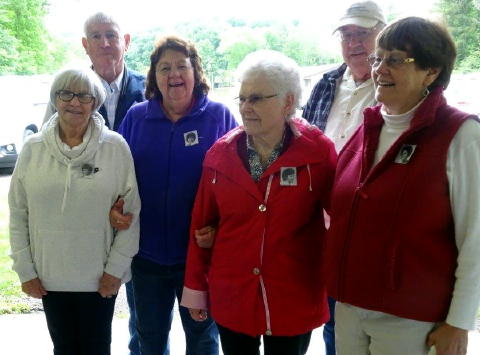 Former Minnora Grade School Students Janet
Cunningham Starcher, Carroll Weekley, Judy
DeWeese Tucker, Jack Jarvis, Barb Cottrell Smith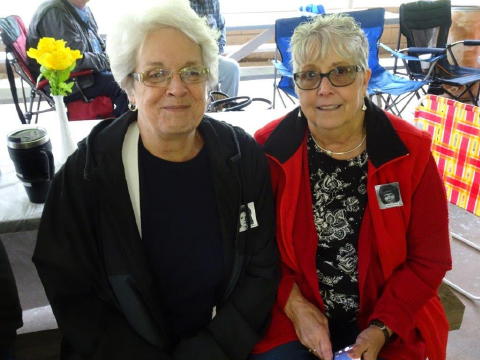 Former Bell School Students Linda Murphy
Blair and Helen Morrison Irvine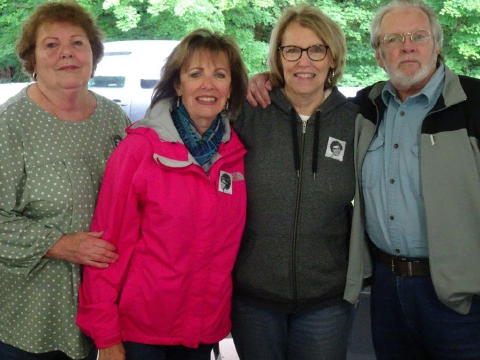 Former Students of Elva Yoak's 1st
grade at Grantsville Graded School