By Bob Weaver

In a study of the safest U.S. states during COVID-19, updated on Wednesday, May 26, West Virginia ranked dead last.

A few weeks ago, in national statistics, Calhoun WV had the 3rd highest number of outbreak cases in the nation, while the Hur Herald could not confirm the cause of the outbreak or get a statement verifying it.

That outbreak was centered on individuals attending the girl's state basketball tournament.

The study graded states based on five factors: Vaccination rate, positive testing rate, hospitalization rate, death rate, and estimated transmission rate. Each metric was weighted according to importance and graded on a scale of 0-100, with 100 representing the safest conditions.

As more people get vaccinated and more businesses start opening up, it's easy to feel like West Virginia has returned to a sense of normalcy, but given West Virginia's high transmission rate (ranked first), hospitalization rate (ranked fourth), and positive testing rate (ranked second), the state is far from out of the woods.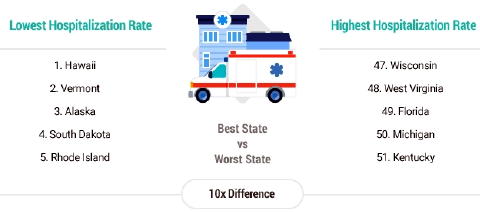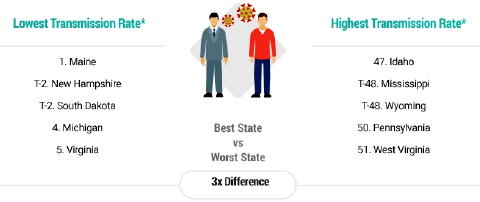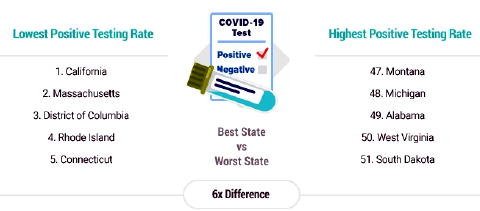 According to social media posts, West Virginians tend to believe popular conspiracy theories, made worst by the politicization of the pandemic during the Trump administration.
"West Virginians never heard a conspiracy theory they didn't like, culturally not trusting their neighbors on the other side of the mountain," said a state epidemiologist, who asked not to be named.
"I knew WV was in trouble when Gov. Jim Justice trashed the Harvard Outbreak Project Map, which for a while turned the state green (safest), while many citizens disclaim science, referring to it as fake news," they said.
Dropping the Harvard Map, Gov. Justice declared, "We have smart people too."
The state with the lowest transmission rate was Maine. Again, West Virginia was the state with the highest.
The state with the lowest hospitalization rate was Hawaii, and the state with the highest was Kentucky.