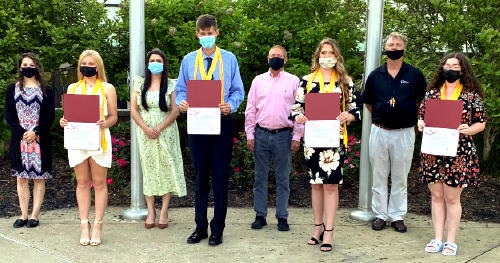 Calhoun County Middle High School held its 22nd Annual High Honor Banquet, Tuesday, May 25th. This annual tradition was started by Mr. Greg Cartwright with the Class of 2000.
Seniors honored reached the highest levels of academic achievement among the Class of 2021. These students have excelled academically and are active in both school and community activities.
In addition to recognizing these outstanding students, the event also acknowledged very important people in their academic careers, their parents and their honor teachers.
This year's highest honor graduates were, Madison Gribble, Summer Jones, Kaylin Parsons, and Jordan Yoak.
Honor Teacher were, Mr. Scott Clarkson, Ms. Kelsey Jett, Mr. Rick Kinder, and Ms. Emily Ramezan.