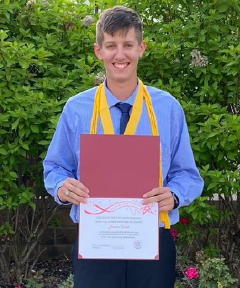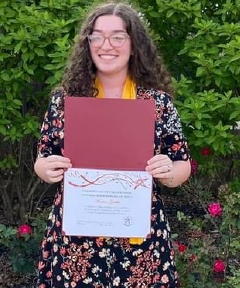 Valedictorian Jordan Lee Yoak - Salutatorian Madison Gribble
Valedictorian, Jordan Lee Yoak, is the son of Eddie and Donna Yoak of Grantsville WV. Jordan is a decorated Eagle Scout who has an extensive record of community service. This fall Jordan will attend West Virginia University at the Morgantown Campus and plans to major in Exercise Physiology. Jordan received the HSTA Tuition Waiver and the WVU Top Scholar Award. Jordan received offers of scholarships from Glenville State College and Marshall University, however, he looks forward to becoming a Mountaineer.
Salutatorian, Madison Gribble, is the daughter of Samantha Justice and step-daughter of Jarrett Justice of Chloe WV. Madison plans to attend Fordham University and major in Psychology. She has been awarded the Ryan Underwood Scholarship, and received an offer of a scholarship from Glenville State College, however, Fordham was her choice.