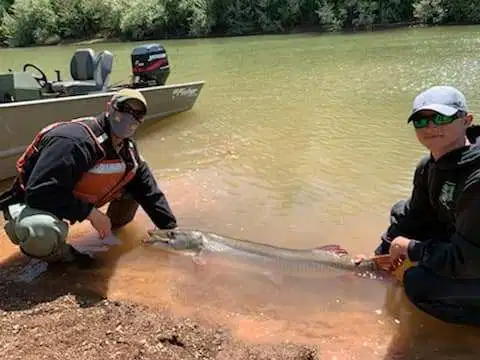 Photo-Article courtesy of Clarksburg - (WBOY&WFXR)
A new West Virginia state record muskellunge, aka musky, has been caught, and the big fish has been released to be caught another day. The muskie measured 54 inches long and weighed 39.6 pounds.
Chase Gibson, a fishing guide who normally offers his services on Stonewall Jackson Lake, caught the new record, just a little further south at Burnsville Lake. The reservoir is located just off I-79 in Braxton County.
Read the rest of the story and see more photos Record Musky Caught At Burnsville Lake