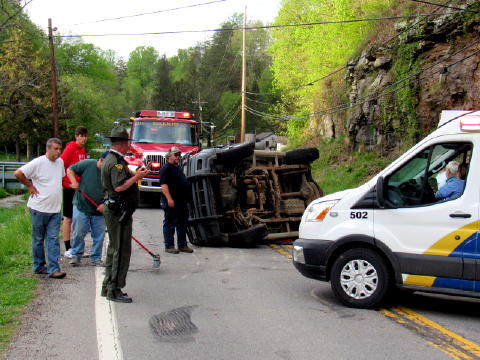 A driver and four or five passengers were involved in a vehicle crash about 6:30 p.m. Tuesday on Route 16 just south of the Grantsville town limits.
The driver lost control of the vehicle, landing on its side, traveling about two hundred fifty feet down the highway.
Reports indicated, not confirmed, they did not suffer life-threatening injuries, and were taken to Minnie Hamilton Health System.
Calhoun EMS, the Grantsville VFD, and State Police responded to the scene.