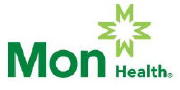 MORGANTOWN, WV- (May 4, 2021) Mon Health System and Minnie Hamilton Health System have entered into a clinical affiliation agreement to increase access to specialized medical and innovative care services for residents to ensure citizens of Calhoun and Gilmer Counties continue to have independent health care choice close to home.
"This clinical affiliation allows patients to stay in the local community while receiving the highest-quality, most comprehensive care close to home," said Mon Health President and CEO, David Goldberg. "We are building on each other's strengths to assure the best medical care backed by Mon Health's nationally recognized care and specialists."
Effective May 1, 2021, Mon Health System begins working with Minnie Hamilton clinical teams to advance the depth of needed specialty care, initially including Gastroenterology, Urology, Women's Health, and Surgery aligned with Mon Health Stonewall Jackson Memorial Hospital. The clinical affiliation will also strengthen Minnie Hamilton's telemedicine network, providing immediate access to Mon Health specialists through leading-edge video technology.
The agreement, which was endorsed by the boards of directors of both entities, allows Minnie Hamilton Health System to achieve operational cost efficiencies and best clinical practice sharing through this locally focused Mon Health clinical affiliation. Minnie Hamilton Health System will continue to be independent and to focus on the health care needs of its community under the oversight of its local board of directors, clinicians, and management team.
"Minnie Hamilton Health System is a center for superb regional healthcare. We have continuously collaborated with regional hospitals and health systems to serve our patients and communities from a large geographic area," said Stephen Whited, Minnie Hamilton CEO. "When community health systems like Mon Health work collaboratively with us, it allows us to do what we do best."
In the decades that Mon Health has served the region, they have expanded to become nationally recognized for excellence. Leading the state in treatments for conditions that most affect West Virginians with heart care, robotic surgery, and gynecologic care. Mon Health Medical Center has been recognized as a Center of Excellence in Robotic Surgery for its minimally invasive expertise with two master surgeons of note and in Urology, Mon Health Urologist is designated a UroLift® Center of Excellence. Both Mon Health Medical Center and Mon Health Stonewall Jackson Memorial Hospital were recently awarded an 'A' grade for patient safety for Spring 2021 from The Leapfrog Group, the only hospitals in West Virginia to achieve the distinction. Mon Health Stonewall Jackson Memorial Hospital is a CMS 5-Star Hospital and Mon Health Medical Center is a CMS 4-Star Hospital. Mon Health Stonewall Jackson Memorial Hospital has also been recently named a Top 100 Safety Net Hospital by the Lown Institute.
Further, Mon Health Heart & Vascular Center is West Virginia's leader in cardiovascular care as the first and only hospital in West Virginia to earn an Atrial Fibrillation (AFib) Accreditation and first hospital in the region to offer the leading-edge Watchman FLX™ for AFib treatment. Also, Mon Health Medical Center has been recognized by U.S. News & World Report's Best Hospitals 2020-21 as High Performing in Heart Failure and is the only regional hospital and 24th in the country to receive HeartCARE Center Designation by the American College of Cardiology.
"Mon Health is proud to work collaboratively and create alliances to maintain a strong network of hometown top-quality hospitals that have a legacy of serving their communities with distinction," said Goldberg.
About Mon Health System: Mon Health System is an integrated network of physician clinics, outpatient centers and hospitals in North Central West Virginia that works together to make health care more accessible and affordable to the communities it serves. It includes four hospitals – its flagship, Mon Health Medical Center in Morgantown; Mon Health Preston Memorial Hospital in Kingwood; Mon Health Stonewall Jackson Memorial Hospital in Weston; affiliate, Grafton City Hospital in Grafton; Mon Health Equipment & Supplies in Morgantown, Fairmont, and Weston; and The Village at Heritage Point. Mon Health System is also part of many Joint Ventures such as, Acuity Specialty Hospital of Morgantown, Monongalia EMS, Amedisys Hospice, Care Partners, Encompass and the Mon Health Center for Outpatient Surgery to preserve choice, improve access and ensure the highest quality of care. For more information, visit   www.monhealth.com
About Minnie Hamilton Health System: Minnie Hamilton Health System is a comprehensive, vertically integrated health care delivery system comprised of a critical access hospital, Federally Qualified Health Centers (FQHC), Rural Health Centers, school-based health centers, a nursing home, dental clinics, and behavioral health clinics, located in Calhoun and Gilmer Counties, WV. Our mission is the dedication to improving the health quality of life of all people in our service area through an innovative delivery system of services and education; we do this through teamwork and dedication of staff, and our commitment to work with our community partners. Minnie Hamilton Health System collaborates with many organizations, including larger health systems, to provide the necessary services our communities rely on. Those organizations include but are not limited to Mon Health System, WVU Medicine, University Health Associates, Charleston Area Medical Center, Glenville State College, Mid-Ohio Valley Health Department, Marshall University, West Virginia University, Gilmer County Health Department, Mid-Ohio Valley Rural Health Alliance, Westbrook and many others. For more information visit   www.mhhs.healthcare