By Bob Weaver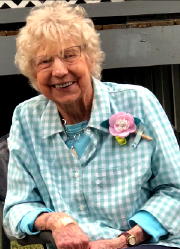 A West Fork stalwart, Edith Gae Hoover Bailey, 93 of Minnora, has passed at home, likely with a smile of her face, a woman whose presence glowed and whose grace fell upon every person around.
Growing up during the Great Depression, she learned her survival skills, making her own clothing, raising huge gardens, canning and meat.
"This (current) generation has no idea of depression suffering to survive," she said, with her husband they continued to lead a simple, hardworking life, with deep gratitude.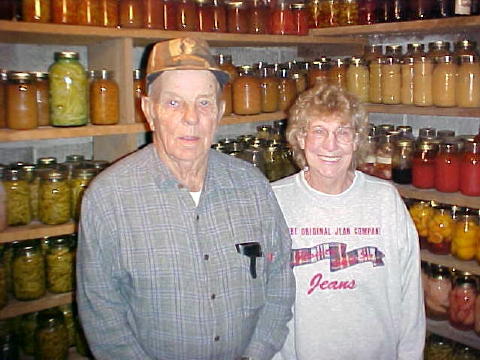 Gae and husband Scott, had an ample
cellar of Sear's Run fruit and veggies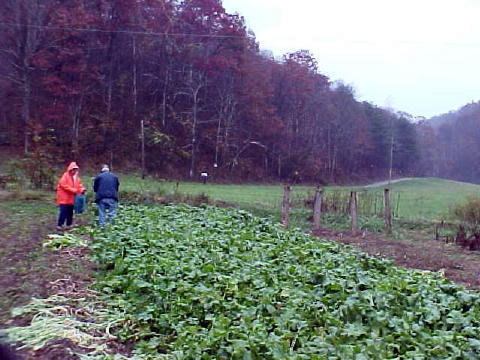 Gae and Scott gather turnips from their garden patch, grown annually since the hunger of the Great Depression
She married her childhood sweetheart, Winfield Scott Bailey and was married to him for 68 years. He passed away in 2015.
She loved reading mystery novels, completing word search games, working puzzles, and writing in her journal daily.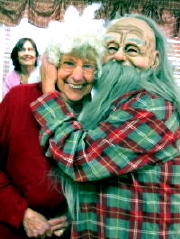 In later years, her greatest interest was going to the West Fork Senior Center, where she visited with her friends, playing Rook and Bingo she especially loved family gatherings. (Shown left with another member, at the Center's play portraying a country bumpkin' family)



Beyond doubt, there's nothing more special than sitting with her on her front porch.
A funeral service will be held at Stump Funeral Home & Cremation, Inc., Arnoldsburg, WV, on Sunday, May 2, 2021, at 2:00 p.m. with Rev. Rick Metheney officiating.
Visitation will be held Saturday, May 1, 2021, from 6:00-8:00 p.m. and one hour prior to the service on Sunday. Interment will be in Minnora Cemetery. Social distancing and face coverings guidelines are to be observed.
READ COMPLETE OBIT UNDER OBITS