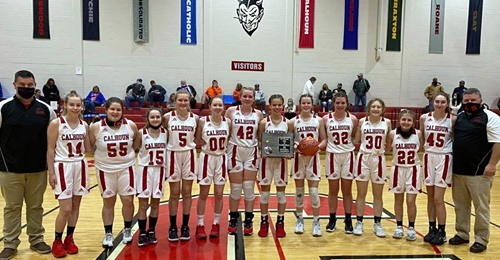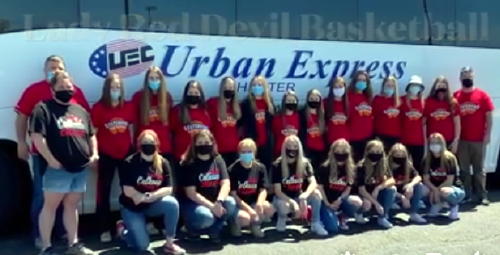 Calhoun Middle-High School's, Lady Red Devils Basketball Team, following a winning season, headed to the WV State Tournament, Monday.
Quarterfinals: Game 1 – No. 3 Calhoun County vs. No. 6 River View – at Tuesday, 9:30 a.m.
This is the first time in school history the Lady Red Devil Varsity basketball team has gone to the state tourney. They have broken numerous school records this season.
A parade was reportedly held around the county Monday, supporting the team.