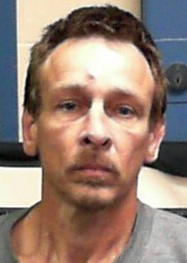 Calhoun prosecutor Nigel Jefferies confirmed that George Nicholas Parsons, 47, Parkersburg, formerly of Calhoun, is in Central Regional Jail, recently indicted for fleeing while DUI, fleeing with reckless indifference, and driving on a revoked license for DUI (two counts).

Some of the counts are related to Parsons recently crashing with a Calhoun deputy sheriff following a high speed chase, while others were related to previous incidents, according to Jefferies.

See   FLEEING DRIVER CRASHES WITH CALHOUN DEPUTY SHERIFF FOLLOWING A HIGH SPEED CHASE - Driver Reached Speeds 80+

4-19-2021 -Sources at the scene of a high speed crash Sunday reported that the driver was Nick Parsons, who has a previous arrest record. Parsons was taken by chopper to a medical center.

WV State Police investigating.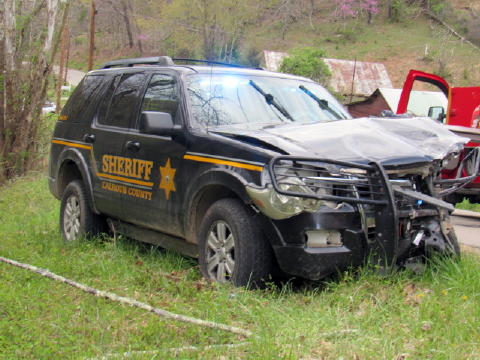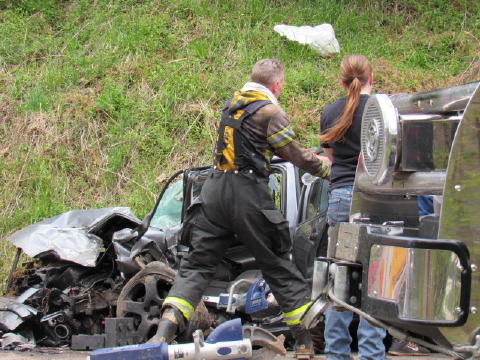 4-18-2021 - A male driver sustained injuries following a police chase Sunday after crashing with a Calhoun Sheriffs Department cruiser on Leading Creek near Sugar Camp Road.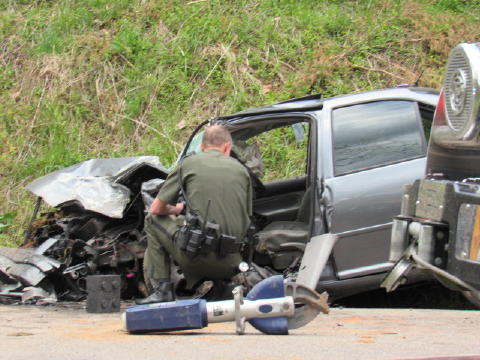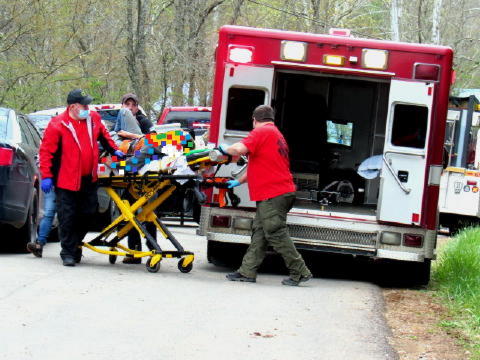 Police chased a fleeing driver traveling at a very high rate speed started at 4:30 p.m. on Rt. 16 north of Grantsville, when Calhoun Deputy Wiley Raines attempted to stop the Volkswagen, when the male driver was erratically, striking guardrails.
The driver turned around and headed north on Rt. 16, when Deputy Raines and additional State Police went in pursuit.
Officer Raines lost contact with the vehicle, indicating he likely turned off a side road.
Sometime later Raines was traveling on Leading Creek when the man's vehicle crashed with Raine's cruiser in a turn, heavily damaging the man's vehicle and Deputy's cruiser.
The male driver, a Calhoun resident with previous arrests, was extracted from his vehicle by the Grantsville VFD and taken by chopper to a medical center.
Calhoun EMS and officers from Ritchie County also responded to the incident.
Deputy Raines did not receive life threatening injuries.