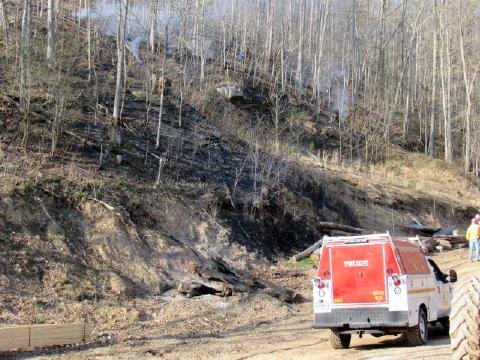 The Arnoldsburg, Upper West Fork and Grantsville VFDs responded to a brush fire on Beech Road at 5 p.m. Sunday.
The fire was on a hillside adjacent Beech Road and was quickly brought under control.
The WV forester responded to the incident. It was reported about one forth acre was damaged.