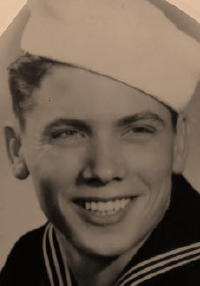 The population of Hur continues to decline.

Kenneth Dale Smith, 86, has died, the fourth on the Kerby Ridge to pass within the last year.

Dale was a proud member of the US Navy during the Korean War 1951-55.

He was born at Hur on July 18, 1934, a son of the late Ruby and Ona Roberts Smith, with nine siblings, and returned to the family farm at Hur in 1999.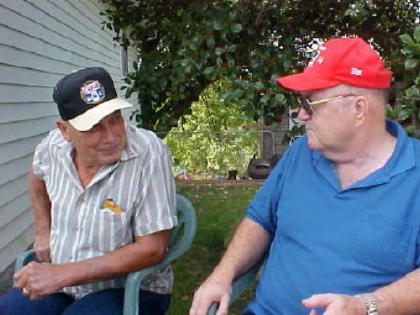 Dale (left) and the late Charles "Tap"
Kerby at a 2004 Hur birthday celebration
A funeral service will be held Thursday, March 18, 2021, at 1:00 p.m., at Stump Funeral Home & Cremation, Inc., Arnoldsburg, with Jerry Smith officiating. Visitation will be held one hour prior to the service. Interment will be in the Smith Family Cemetery.
Read full obit   Kenneth Dale Smith