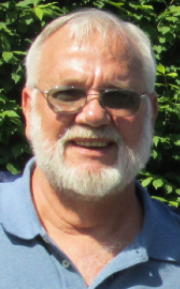 John Daniel Muncy, 70, of Flaherty, Kentucky, died Friday, March 12, 2021 at Jewish Hospital, Louisville.

John, the youngest child of Ira Muncy and Dorothy Brinegar Muncy, was born in Charleston WV on June 16, 1950 and raised on Cabin Creek, Kanawha County, before moving to Calhoun County in 1963.

John was a 1968 graduate of Calhoun County High School.

In addition to his parents, he was preceded in death by three brothers, Paul, David and Howard.

Surviving John are his wife, Barbara, who he married January 14, 1972; two sons, Paul (Kim) and Steven and grandchildren, Sydney, Caleb, Aiden and Bellamina, all of Flaherty. The loves of his life were his grandchildren, he loved being "Grandpa."

He is also survived by a sister, Jean Simers (Burl) of Grantsville WV; nieces Sandra Bugby (John), great nephew David and Cindy Simers (Todd), great niece Bethany of WV; and brother James (Bonnie) of Warner Robins GA; also nieces Valerie Semler (Ken) and Paula Kvarnberg (Steven) of Florida.

He was a Vietnam veteran, having served in the US Army where he received a Purple Heart and retired with 29 years civil service at Fort Knox. John was also a dedicated member of a 12-step program for 37 years.

Visitation will be held Tuesday, March 16 at Chism Family Funeral Home in Vine Grove KY from 9:30 to 11:30 a.m. followed by a prayer service at the funeral home. Burial will be at the cemetery of St. Martins Catholic Church in Flaherty.