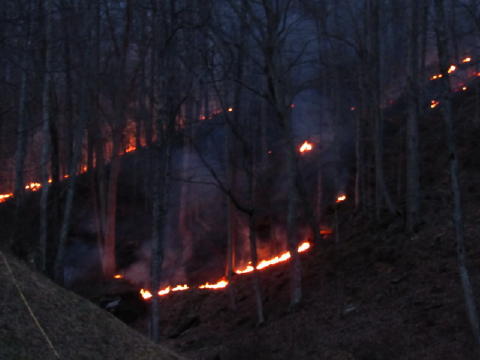 One of the first forest fires of the season broke out along US 33-119/Rt. 16, a short distance east of the Arnoldsburg "Y" on Millstone.
The Arnoldsburg and Upper West Fork VFDs responded to the scene about 6:15 p.m. Wednesday.
The rapidly spreading fire burned about three acres, and was rather quickly brought under control.
The WV forester was on scene.