A Gassaway man has been arrested on multiple charges related to grand larceny, burglary and receiving or transferring stolen property in Calhoun and Braxton County, the charges brought by Deputy Jason Chang with the Calhoun Sheriffs Department.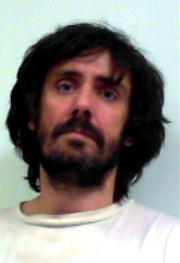 Ryan Seth Rollyson, 37, is in Central Regional Jail.
An investigation was started last October by Sheriff Jeff Starcher regarding a large number of missing items from the Ralph Siers property on Euclid-Nicut Road, related to a breaking and entering.
On that same date, Braxton County Deputy Sgt. L. Johnson responded to a conflict between four males on I-79, resulting in the discovery of other stolen property in Braxton.
A discovery was made of eight firearms in the vehicle, a Dell laptop and Samsung monitor, valued at $2,600.