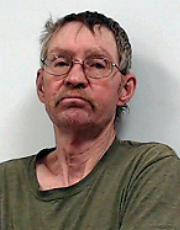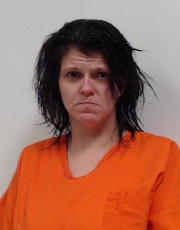 Delbert Ray Tolliver (L) Amanda Ray Dickerson (R)
The West Virginia State Police and the Calhoun Sheriffs Department arrested a man, a resident of Upper Nicut Road, after they responded to a domestic situation Friday night.
According to the criminal complaint, a woman told officers that the couple got into an argument, Tolliver striking her in the head with a cane, after striking each other.
Delbert Ray Tolliver, 63, was charged with domestic battery 3rd by Cpl. D. C. Moore.
The complaint says the man had been charged with multiple domestic and assault charges. He is in Central Regional Jail.
State Police arrested Amanda Ray Dickerson, 37, of Parkersburg Saturday evening, felony charging her with receiving and transferring a stolen vehicle and DUI-1.
The WVSP were notified of a possible stolen vehicle over a hillside in Tipton Hollow, and went to the residence of Gary Ferrell, Cpl. D. C. Moore and sheriff's deputies Myers and Chang responded.
According to the complaint, Dickerson said she got the truck in Jackson County, lent to her by "her sugar daddy," but couldn't remember his full name.
The complaint says she also took the victim's pants, phone, keys and wallet when she stole the vehicle.
She is in Central Regional Jail with bond set at $15,000.