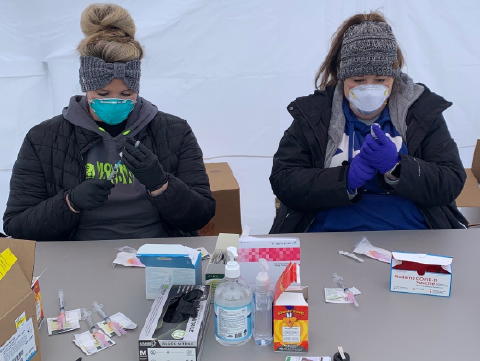 Minnie Hamilton Health System staff braved the cold to provide COVID-19 vaccines to the community on Thursday of this week.
The next scheduled Calhoun vaccination clinic is Thursday, February 18th from 9 a.m. to 2 p.m. at Calhoun County Middle-High School.
If you are interested in receiving the vaccine at this clinic or future clinics and are over the age of 16, please pre-register through the West Virginia COVID-19 Vaccine Registration System at   www.vaccinate.wv.gov
If you need help pre-registering, contact the COVID-19 Vaccine Info Line at 1-833-734-0965.