UPDATE 2/11/2021 - Former Clay Commissioner and Mayor of Clay, Timothy Opten Butcher, 66, was arrested Feb. 10 by the Clay Sheriffs Department at his residence on Triplett Ridge.

He is in Central Regional Jail charged with conspiracy to deliver heroin.

Officers were dispatched to his residence over a report of shots fired.

The criminal complaint says upon entering the residence they smelled marijuana, after which Butcher gave verbal and written consent to search the dwelling.

They discovered a baggy in a closet, according to the complaint, which had 18 grams of heroin.

Butcher told the officers it was "slow and go," namely Heroin, with tests being performed.

According to the complaint, Butcher "alleging that two males and a female brought the heroin to him in exchange for room and board."

Those out-of-state individuals were arrested on earlier charges.

See story below.

ORIGINAL STORY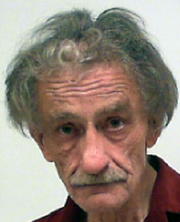 Former Clay County Commissioner and Clay Mayor Timothy Opten Butcher, 66, was arrested Wednesday evening and charged with conspiracy to commit a drug related offense.
Butcher was in Central Regional Jail with bond set at $10,000.
Clay authorities earlier arrested other individuals, reportedly from out of state, on drug charges, related to Butcher.
Unconfirmed, the arrest was linked to heroin.
Arrested earlier:
Martez Kevin McIwain, 30, was charged with delivery of a controlled substance. Bond set at $30,000.
Tyrin Lamont Whittaker, was charged with possession of a controlled substance/capias warrant. Bond set at $43,000.
Peyton McKenzie Black, 30, charged with the delivery of a controlled substance. Bond set at $30,000.