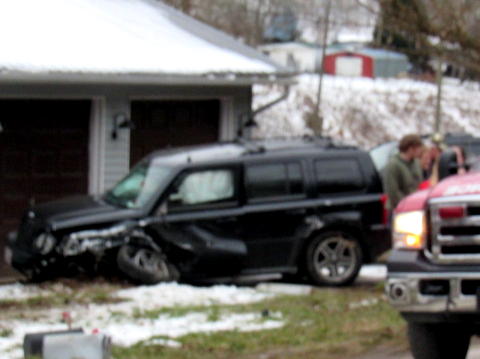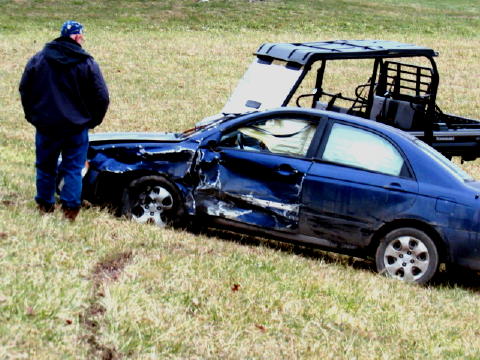 A two vehicle collision just east of Arnoldsburg on US 33-119/Rt. 16 at 4:45 p.m. Thursday caused significant damage, one vehicle crashed into a house, another clipped an electrical pole.
One vehicle landed in a field.
There were no injuries.
Calhoun EMS and the Arnoldsburg VFD responded to the call.
The Calhoun Sheriffs Department investigated.