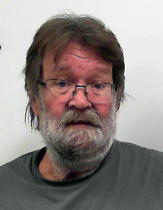 State Police in Calhoun arrested William Leonard Olsen, 68, charging him with domestic battery. He is in Central Regional Jail.

Police were dispatched late Friday night to Calhoun Homes, with a report that an elderly woman had been physically struck in the face during an altercation.

Calhoun EMS was dispatched to the scene, but no one was taken to the hospital.