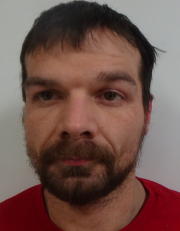 Calhoun authorities arrested Keith Allen Lamp, 35 (right) Wednesday night, charging him with petit larceny, brandishing a deadly weapon and destruction of property.

He is in Central Regional Jail with bond set at $7,000.

Calhoun authorities arrested Jesse Brent Roberts, 40, for petit larceny.

Clay authorities arrested James Michael Pritt, 39, charging him with domestic assault.

Braxton authorities arrested Johnny Dale Rogers II, charging him with fleeing with reckless indifference.

Gilmer authorities arrested Jonathon Wayne Frymier, 46, charging him violation of a protective order. Bond is set at $16,000.

All are in Central Regional Jail.