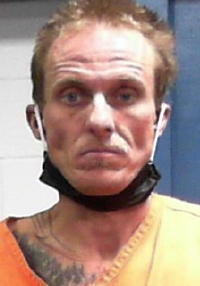 A Calhoun County man remained in the North Central Regional Jail Monday afternoon after being arrested on Sunday for allegedly leaving the scene of a multi-vehicle crash on Route 47.

James D. Villers, 37, of Grantsville, was driving a car that went left of center, sparking a three-vehicle crash near the Hillbilly Inn on the 9300 block of Staunton Turnpike, Wood County Sheriff Steve Stephens said.

The crash happened about 3:50 p.m. Sunday, and Stephens said Villers ran away before deputies arrived.

He was arrested about two hours later after a man driving one of the other vehicles involved in the crash encountered Villers near another bar on the 8800 block of Staunton Turnpike and recognized him from the crash, Stephens said.

The man told deputies he was in another vehicle with his girlfriend when Villers approached them and asked for a ride. Stephens said the man then detained Villers until deputies arrived.

There were no serious injuries in the crash, but all three vehicles were towed from the scene, Stephens said.

Authorities charged Villers with leaving the scene of a accident with injuries, driving left of center and driving with a suspended or revoked license.