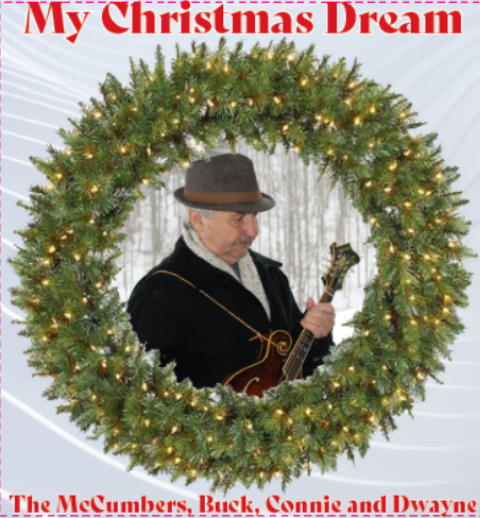 Front CD cover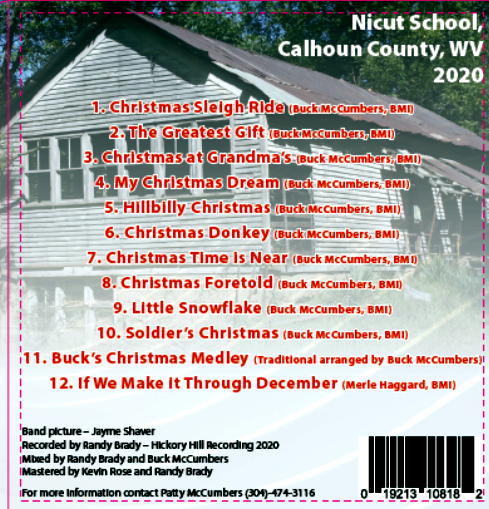 Back CD cover with song titles
Buck McCumbers and the McCumbers boy's bands are part of a 150 year contribution to Appalachian music in the hills of Calhoun County, their early musical families settling in the Bear Fork Wilderness.
Buck McCumbers has released a new CD of Christmas music titled "My Christmas Dream," and is now available.
McCumbers said, "It has been my dream to make a Christmas CD for years, but I wanted to do songs that weren't already done. I asked God to help me write some new and fresh way to tell about our Savior, Jesus Christ and He sure blessed me."
McCumbers wrote 10 of 12 songs for the CD.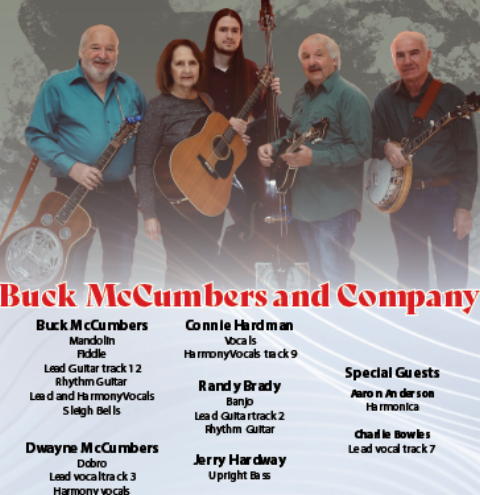 Buck McCumbers and Company
"All the songs except one God instilled in my heart and I wrote them to share with everyone at Christmas," he said.
The title song, "My Christmas Dream" is about a grade school at Nicut, in Calhoun County, WV, where he attended for eight years. In grades 1 thru 8 there were 29 kids.
"Every year Christmas time was very special to us all. I'm sure that there are many who have had special memories of their grade school years. May this CD bless many, it sure has blessed me," McCumbers said.
The CD will be available at The Outdoor Store in Arnoldsburg, WV, Chloe Hardware in Chloe, WV, Alice's Closet in Grantsville, WV, Hilltop Pizza in Ravenswood and on our web site at   buckandcompany.com
See   MOUNTAIN MUSICIAN BUCK MCCUMBERS DEDICATES "MY CHRISTMAS DREAM" TO STALWART NICUT FAMILIES