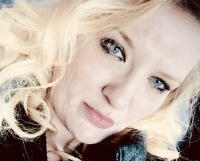 Crystal Jean Whited, 36 of Harrisville WV, gained her heavenly wings Nov. 12, 2020 at Cleveland University Hospital of Cleveland OH.

She was the oldest Daughter of Donald and Kimberly (Echard) Whited of Harrisville WV.

She was a 2002 graduate of Wirt County High School, a member of New Life Worship of Elizabeth WV. She enjoyed collecting rocks and Native American artifacts.

Her greatest love was her children, nieces and nephews.

In addition to both her parents she is survived by her daughter Daisha Allen of Creston and Wyatt Rogers of Harrisville; sisters, Ashley Whited and Donnette Whited both of Elizabeth grandmothers, Garnet Whited of Elizabeth and Norma Echard of Harrisville; 4 nieces, 2 nephews, and several aunts, uncles, cousins and so many special friends.

She was preceded in death by both her grandfathers Charles Whited and Bash Echard; 2 uncles, Greg Whited and Jeff Sheets; 1 aunt, Teresa Pettry and a special cousin Sarah Salsbury.

Services will be 2:00 p.m. Monday Nov. 16, 2020 at Matheny Whited Funeral Home of Elizabeth WV with the Rev Robert Kyer and Rev Timothy Hopkins officiating. Visitation will be 4-8 p.m. Sunday, Nov. 15, 2020.

Interment will be at Echard Cemetery of Ritchie County.