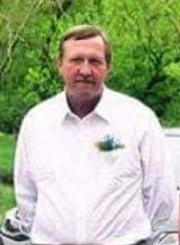 Michael Allen Nichols, 63, of Gandeeville WV, passed away on Thursday, October 22, 2020.

He is the son of the late Rex and Lucy Nichols.

Along with his parents he was preceded in death by two sisters, Kay Foster and Catherine Kizer; and two son-in-laws, Shawn Lee Fields and Gary Lee Taylor.

He was a retired landscaper.

Michael, is survived by two daughters, Melissa Fields of Parkersburg, WV and Lisa Fleming of Walton, WV; brothers, Thomas Nichols, Kenneth, Randy, John, and Ernie Nichols; sisters, Joe Weekly, Debbie Nichols and Charlotte Nichols Withrow; 7 grandchildren, Tyler Nichols, Clayton Fields, Erica Fields, Kaitlyn Fields, Amber Norman, Sara Taylor and Brianna Parker; several great grandchildren.

The family will hold private graveside services to Honor the Life of Michael.

Memories may be shared by visiting www.snodgrassfuneral.com and selecting the obituary. Arrangements are in care of Snodgrass Funeral Home.