1/15/2021 - A Wood County Grand Jury has indicted a former Calhoun man, Ronnie Allen Rush, 33, on two counts of fleeing from an officer in a vehicle with reckless indifference causing bodily injury, fleeing a police officer and receiving or transferring a stolen vehicle.

Calhoun authorities arrested Rush following a vehicle crash on the Mount Zion Ridge in late 2019.

Rush served prison time for the murder of two Calhoun residents Ward Groves, 69, and Mary Hicks, 60, in 2003.

Wood County also indicted George Nicholas Parsons, formerly of Calhoun, for fleeing from an officer in a vehicle with reckless indifference and driving while license revoked for driving under the influence.

ORIGINAL STORY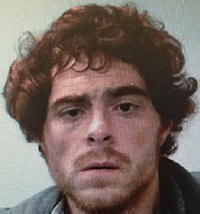 10/3/2020 - Former Calhoun resident, Ronnie Allen Rush, 33, was arrested in Parkersburg Friday after a torturous police chase in and out of the city by a dozen of more officers and cruisers.
The vehicle he was driving was allegedly stolen, and wrecked at the end of the chase, Rush then fleeing on foot.
He was charged with receiving and transferring stolen property and fleeing in vehicle from law enforcement causing causing bodily injury.
He is in North Central Regional Jail with bond set at $300,000.
10/02/20 - Former Calhoun resident Ronnie Rush and another man were arrested in Parkersburg Friday after a lengthy police chase involving multiple officers and cruisers from the Parkersburg Police Department, the WV State Police and the Wood County Sheriffs Department.
Parkersburg Police Chief Joe Martin says officers stopped a vehicle near Virginia Avenue and Latrobe Street, as police believed it to have been stolen earlier in the week.
As an officer approached the vehicle, the driver Ronnie Rush, took off.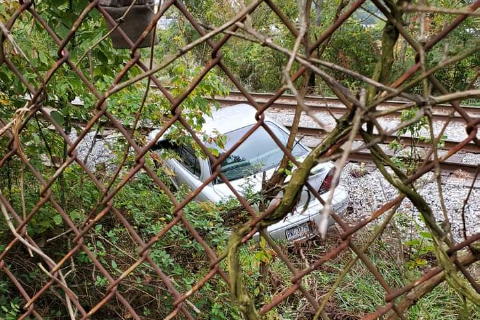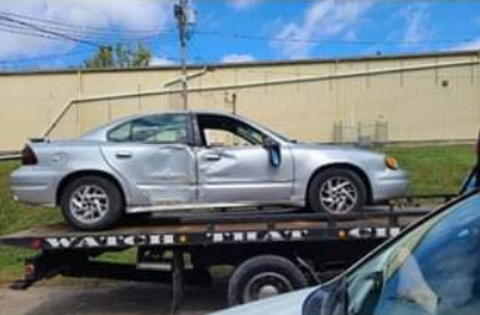 Rush crashes vehicle near railroad tracks
The chase continued outside of city limits as Rush led authorities east on Staunton Turnpike, though he later returned to the area of Camden Street. That's where Martin says the chase came to a close in a single vehicle wreck.
Rush then took off on foot, but was quickly apprehended.
He is facing two felony charges; fleeing causing injury and transferring or receiving stolen property.
Travis Wineman, 20, was identified as Rush's passenger. He was taken into custody on unrelated warrants.
Both men are awaiting arraignment in Wood County Magistrate Court.
Rush had been released from the WV State Prison, after pleading guilty to the brutal murders of Calhoun residents Ward Groves and Mary Hicks in 2003.
In December 2019, Rush was driving a truck, traveling on the Mt. Zion Ridge, when he lost control of his vehicle, crashing into a tow truck belonging to Westfall's Wrecker Service, damaging it.
When police arrived, Rush denied being the driver.