CLESTON NICHOLAS TURNS 97 SEPTEMBER 2023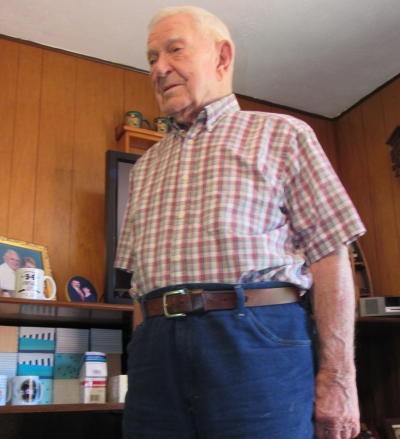 "The Last Man Standing" Seaman Cleston Hale Nicholas
By Bob Weaver
Over seventy-eight years ago "The war to end all wars," ended.
It was not the end of wars, a number since fought with fanciful reasoning.
Seaman Cleston Hale Nicholas of Grantsville, who just turned 97, was 19 years old the day the treaty was signed on the USS Missouri at Pearl Harbor, ending World War II. He was there.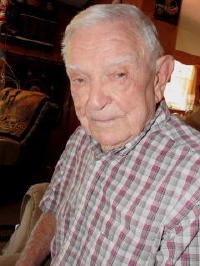 Nicholas is likely the last Calhoun World War II veteran standing, living in the county.
Another Calhoun man, Doyle Fowler, living in Ohio, went through boot camp with Nicholas. Fowler was among several in his family to serve in World War II, including his brother, aviator Glen Fowler.
Calhoun had record numbers per capita of men and woman in the conflict - 1,700.
Serving on a destroyer USS North Carolina, Nicholas was in charge of some new fangled equipment called radar. "I could hear the sounds of war while I looked at a screen," he said. All of his family have gone to visit the memorial ship in recent years.
"I certainly hadn't plan to be the last standing from here," Nicholas said, holding his head high with a clear mind at 94.
"It was a turning point in world history, meeting some of the finest and bravest people," he concluded.
Nicholas said if a soldier comes forward for the last standing title, he will with "deep respect forfeit."
Let us honor him.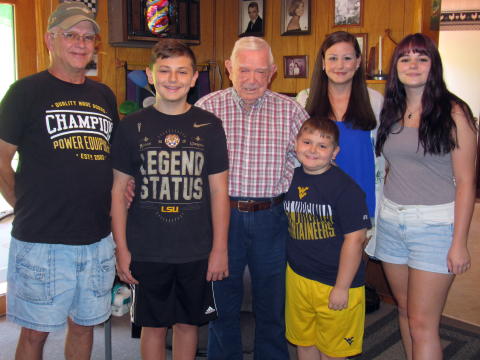 Family members visit for Nicholas birthday
See   CLESTON NICHOLAS, 93, COULD BE OLDEST LIVING WWII VET IN CALHOUN
And   2013: "OLD" HOPE MEN RECALL GLORY DAYS OF NATURAL GAS