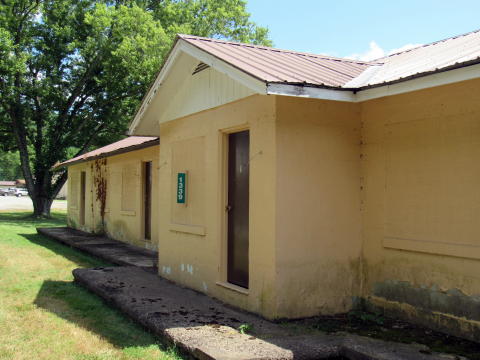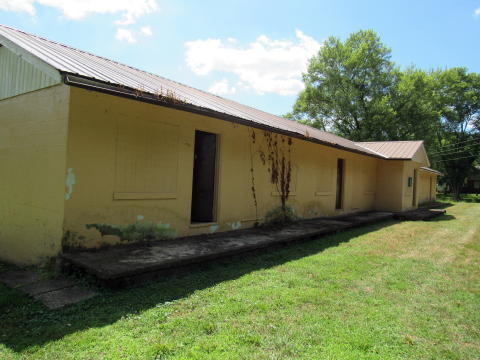 The well constructed Riverside
Motel is still standing along Rt. 5
By Bob Weaver
An enterprising businessman attempted to move Calhoun into 20th Century with accommodations for travelers, post World War II, building a motel just west of Grantsville along Route 5.
William (Bill) and Jean Stalnaker had the motel built in the 1960s and owned and operated it until it was sold to Fred Basnett of Annamoriah.
At that time the Basnetts took over the motel, the Stalnakers took over a general store, Stalnaker's Grocery in Annamoriah.
It was known as the Riverside Motel.
Post-war traveling shifted from hotels to motels, Calhoun had multiple hotels from the late 1800s through the earlier years of the 20th Century, most of them created in family homes, Grantsville's Rainbow Hotel was an exception.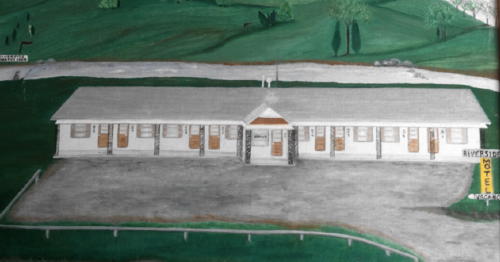 Painting of Riverside Motel by Julia Holbert