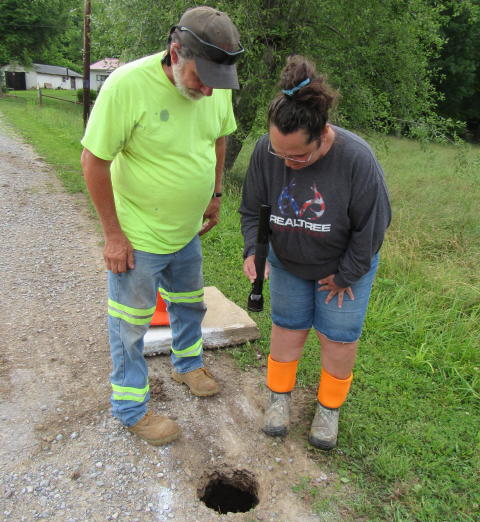 Mark and Donna Meadows discover
a long-hidden Richardson cistern
By Bob Weaver
A historic find was just made by Donna Meadows, she and her husband Mark, who own most of the land where the Village of Richardson once stood.
A long covered chamber, likely a cistern, was discovered when she was mowing grass, coming upon a newly opened round hole at the edge of the Richardson road, across the highway from a row of long-gone businesses, including the Meadows Hotel and a general store.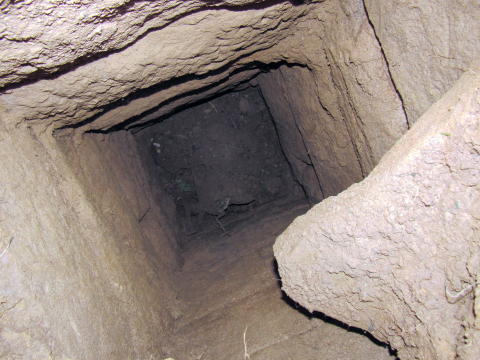 Stone cut cistern could go back to Civil War days
The empty chamber was constructed with cut stone, about eleven foot deep, square, about four and one-half feet wide, the cut stone bottom collapsing, no longer holding water.
The cistern-like chamber could have been built when settlers first came to Richardson pre-Civil War. A well-known circular stone well was likely built behind the Meadows Hotel in the early 1900s.
History about the once booming village was brought to life by the late Randall Whytsell, who recalled in detail the life and times of Richardson and Hassig, both faded with empty fields along the West Fork of the Little Kanawha.
The Hur Herald has done dozens of stories about Richardson over the years.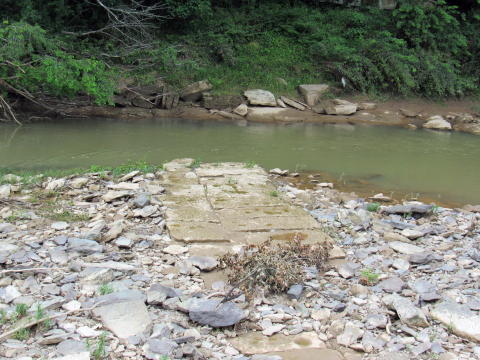 On the river nearby, remnants of flat rocks of the historic
Richardson dam that had a three-story water driven mill