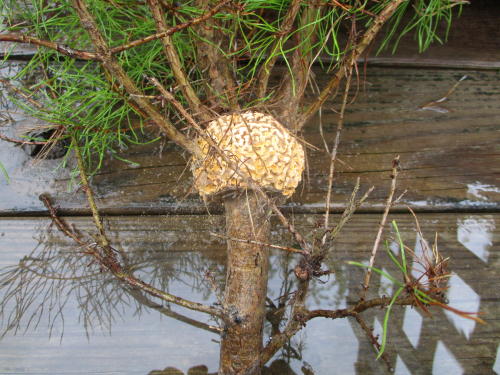 Gary Buchanan of the Creston Community says this growing and living thing is on a small pine tree near his home. Could it be a "pineapple" ?
If you have any ideas or answers, email  bob@hurherald.com
Some Ideas:
- The thing in the pic is a praying mantis egg case.
- That is a fungus I believe from cross pollination from a fruit tree, could be wrong - Douglas Morris
- Check out google images for pine Gall Rust. - Bob Mertz - A giant coronavirus without those fuzzy things.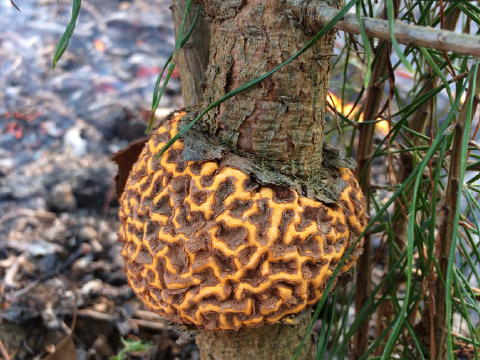 Pine Gall rust is a disease that occurs on 2-and 3-needle pine trees. The disease is caused by the fungus Endocronartium harknessii. Other names for this disease include western gall rust and Woodgate gall rust. The name "pine-pine" gall rust indicates that the fungus spreads directly from one pine to another pine and does not require an alternate host as do other rust diseases on pine. As a result, this disease can quickly become severe on individual infected trees and can also spread readily in hedges and closely spaced plantings such as in Christmas tree plantations or nurseries.