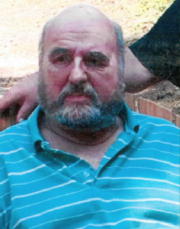 Robert "Bob" Joe Osborn of Calhoun County, WV passed away on Sunday, April 19, 2020 at the age of 81 years.

He was born January 1, 1939 in Bluffton, Indiana a son of the late Charles and Gladys Hamilton Osborn.

Bob was a loving and caring husband, father and grandfather. He had a great personality and was a hard worker. He had a wonderful career as a Parts Manager for two Ford dealerships in Ohio. Bob retired in 2009 and moved back to WV. He had friends everywhere across the United States.

He will be forever remembered by his wife of 56 years, Margaret (Peggy) Osborn; three children; Faye Osborn of Calhoun County, Russell Osborn of Carrollton TX and Anna Osborn of Calhoun County; 5 grandchildren Randall Hutto of TX, Sara Shipley of OH, Jakob Hutson of OH, Steven Hutson of WV, and Nicholas Rubel of WV; he is also survived by six great grandchildren, Shelby Spaulding of OH, Rylee Hutson of WV, Dominic Dundon, Tyler Hutto, Devin Hutto, and Ian Hutto of TX.

In keeping with Bob's wishes, he will be cremated and a memorial service will be held at a later date.

Words of comfort and memories may be extended to the family at www.roachfuneralhome.com

Arrangements by Roach Funeral Home, Gassaway.