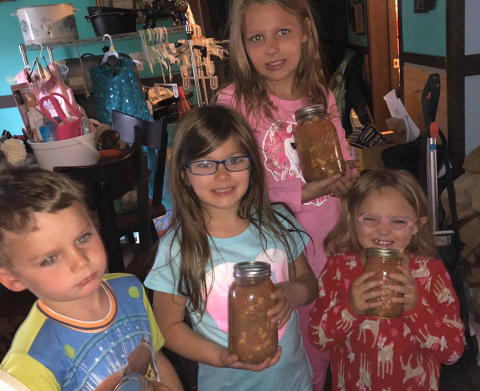 (L-R) Dougie, Joss, Zae (in pink) and Mae Dailey
Submitted by Tammey Webb
Save the Children In-School
Program Coordinator/Interventionist
The Dailey children (above) used frozen vegetables given to them from the food distribution Friday to make soup - What a great idea!
According to Melissa West, the frozen vegetables were used to can vegetable soup. They canned 14 quarts and 1 pint of soup for future use.
The kids helped put it in the canner and were allowed to stir the soup, until it was too hot, they were so excited about participating in the process. It is the only way they will eat all of the vegetables that were given out.
Thank you, Calhoun County Schools, for once again supporting the students and parents of our wonderful county.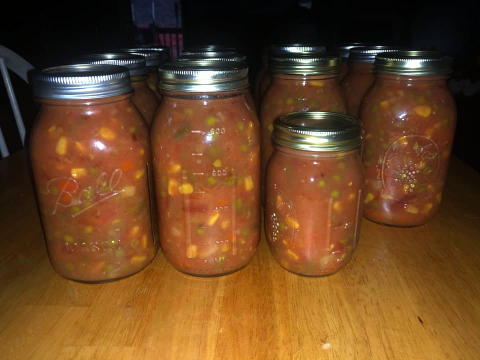 The finished product ... yum!