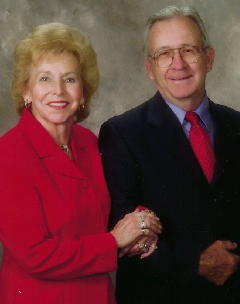 Okey Lee Stalnaker, age 88 of Letter Gap, West Virginia returned to his heavenly home on Friday, April 10, 2020 with his devoted wife, Margaret by his side.

He was born to Wynona & Okey Stalnaker Jr. on June 11, 1931 in their home in Letter Gap, West Virginia.

Okey was a loving husband and father who deeply cherished his family. He and his wife, Margaret "Marge" B. Hays went on to have four children -- Donna, Steve, Phil and Tamara. The couple would have been celebrating 68 years of marriage this May.

Okey was a hard worker and a veteran who selflessly served in the army during the Korean War from 1951 to 1953. After his service, Okey went on to work for Dominion Energy as a well tender and retired on March 4, 1994 after 37 years and 8 months of employment with the company. After his retirement, Okey continued working in the oil and gas industry.

In addition to being a steadfast, loving and honorable man, Okey loved to hunt with his sons and grandchildren, work in his garden and spend time studying the Bible. He faithfully served Hardman Fork Baptist Church as a member and deacon for many years.

Okey is survived by his wife, Margaret Stalnaker; brother, William "Bill" Stalnaker; children, Donna Curtin and husband George D. Curtin, Steve Stalnaker and wife Helen Stalnaker, Phil Stalnaker and wife Stacia Stalnaker, Tamara Hough and husband Gerald Hough.

Also surviving are eleven grandchildren; Trisha Talbot, Stacey Winkler, Andrea Rastogi, Jennifer Arvidson, Meredith Stalnaker, Carly Sanders, Ryan Hough, Matt Stalnaker, Ben Stalnaker, Lauren Hough, and Mya Hough. As well as twelve great grandchildren (and one on the way), all of whom Okey and Marge prayed for daily.

Okey is preceded in death by parents, Okey Stalnaker Jr. and Wynona Stalnaker and brothers, R. Gene Stalnaker and Richard "Dick" Stalnaker.

Okey held an unwavering faith in God and left a legacy of faith for his family to follow. He will be greatly missed by his loving wife, family, friends and all who knew him.

Do to the current restrictions on public gathering because of the Covid-19 pandemic the family will have a private graveside service at the Meadow Lane Cemetery on Tuesday April 14, 2020 with Pastor Richard Westfall and Pastor Larry Fisher officiating.

Ellyson Mortuary, Inc., of Glenville, WV, is honored to assist the family of Okey Lee Stalnaker with arrangements.