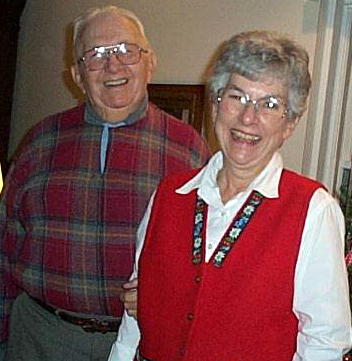 Carl and Helen Morris at Calhoun Historical
Society meeting approximately 20 years ago
Grantsville Lady Helen Ramp Morris, 90. has died. She was a longtime school teacher, one time owner of the Calhoun Chronicle after the death of her husband, and active in many civic affairs, including the Calhoun Historical Society.
Burial will be in Enon Cemetery.
See complete obituary   Helen Ramp Morris