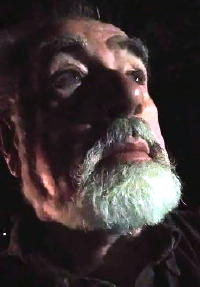 James Francis Mullooly Jr., 73, of Triadelphia, West Virginia, died April 7, 2020.

He was born in Noblestown, Pennsylvania, November 20, 1946, a son of the late James Francis, Sr. and Harryette (Madden) Mullooly.

Jim graduated from South Fayette High School in 1964. He attended Haverford College as a National Merit Scholar. As a French Literature major, he went on to teach French at Avella High School and was Monsieur Mullooly at Linsly Academy in Wheeling, West Virginia.

Jim became a drug and alcohol counselor and worked for years in the tri-state region. He most recently was employed at the Greenbriar Treatment Center in Washington, Pennsylvania. He was a historian and writer.

Jim suffered a fatal accident recently while walking his beloved dog, Jewels, when a tree fell on him.

Jim will be remembered for his kindness, willingness to help others, sense of humor, and appreciating the joys of nature.

He was a member of St. Joseph's Cathedral, in Wheeling, West Virginia, where he played an important role as a Reader for various services and Masses.

Jim is survived by his sister, Becky Denova (Jim); his brother, Chuk Mullooly (Joan); God Children, Chelsea and Robbie Norman and family, David and Brandy Kernan and family; and numerous nieces and nephews.

In addition to his parents he was preceded in death by his sister, Kathleen Mullooly.

Funeral arrangements are private. A memorial service will be held after the current Coronavirus pandemic is over, when we can all celebrate his life.