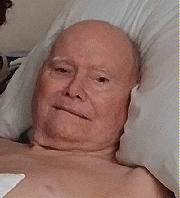 Arthur T. Johnson, 88, of Sand Ridge W.Va, passed away March 25th 2020.

He leaves behind his wife, Barbara of 63 years; and 5 children, Arthur Jr. (Kelly) Regina Harmon, Marlene Mattson (Art) Diana Johnson, and Gary Johnson.

He also leaves behind 16 grandchildren; and 19 great grandchildren; and many nieces and nephews.

He was preceded in death by granddaughter Michelle Johnson.