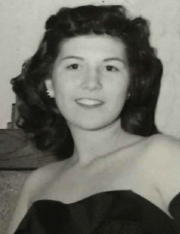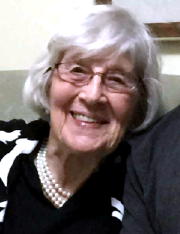 Elizabeth "Betty" Mitchell Zannoni, 94, of Marietta, OH and Grantsville, WV, died Monday, March 23, 2020 at Selby General Hospital.
She was born on September 17, 1925 in Wilmington DE, to Vance and Esta Wink Mitchell. Her family roots were in historic New Castle, Delaware where she grew up and which she visited often.
Betty graduated from Goldey-Beacom College and was an executive administrative assistant before she became a mother. In her years in West Virginia, Betty was active in the community as a member of the Calhoun General Hospital Auxiliary, President of the Grantsville Civic Club, strategic player on the Bridge Club and later, Chair of the Social Committee and the Resident Representative to the Board at Glenwood Retirement Community in Marietta.
She enjoyed art, painting, flower,vegetable and herb gardening, classical music, fine wine, birds, cooking, supporting the arts, and spending time with her grandson and the family dogs.
She is survived by three children, Lisa Zannoni of Raleigh NC, Pier Bocchini of Parkersburg WV and John Zannoni (Jackie Bradley-Rippey) of Knoxville TN; much loved grandson, Peter Bocchini (Angela Braceros) of Huntsville Alabama; sister Jean Vanarsdalen; and many nieces and nephews.
She was preceded in death by her husband, Peter J. Zannoni, whom she married on July 3, 1948; brothers, Vance Mitchell, Jr. and Andrew Mitchell; and sister, Dorothy Mitchell.
Abiding with government recommendations for social distancing during the COVID-19 Pandemic, memorial services will be held at a later date.
Betty's family would like to extend sincere appreciation to Dr. De La Rosa Holquin and staff at Selby Hospital, Dr. Kelli Cawley and Marietta Hospice for their care, kindness and compassion.
Cawley & Peoples Funeral Home is honored to assist Betty's family with cremation arrangements and offers online condolences and many other resources by visiting their website, CawleyandPeoples.com
Donations in her memory may be directed to The Humane Society of Parkersburg, 29th St. & Poplar St. Parkersburg, WV 26101, an animal shelter of donor's choice, or the American Red Cross, 220 8th Street, Parkersburg, WV 26101.