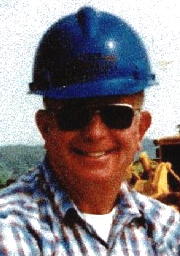 Louis A. Martin 86, of Elizabeth WV, passed away at his residence on February 25, 2020.

He was the son of the late Effie and Ethel Martin.

After High School Louis served in the United States Air Force. He worked different jobs over the years, on the paper mill, timbered, dairy farmed, rodeo, worked in refrigeration, and was a master mechanic for operating engineers and operators Local 132.

Louis enjoyed putting in hay and feeding his cows, but most of all he enjoyed spending time with his grandchildren and great grand children.

He is survived by his children, Eileen (Ron) Lantz, Teresa Martin, Vickie (Steve) Herron and Louis Martin Jr.; grandchildren, Louis (Amanda) Martin III, Gara (Jason) Graves, Tara (Eric) Dilly, Sara (Dustin) Luzier and Denny Martin; great grandchildren, Louis Martin IV, Leia Faith Martin, Shoshanna Martin, Joseph Martin , James DeBrick, Colin DeBrick, Zachary Dilly, Rowan Dilly, Nolan, Luzier, Nevin Luzier, Emerson Luzier, and Preston Graves.

one remaining sibling, a sister, Virginia Thigpen. Virginia and Louis had a bet who was going to out live who. Virginia passed away Feb 26, 2020. In addition to his parents he was preceded in death by his loving wife of 65 years Icy Gwendolyn Martin; 3 brothers, Lee Martin, Luther Martin and Ervin Martin; 3 sisters Betty Ruth Moore, Effie Martin and Mary Jean Kirby, and Virginia Thigpen. Virginia and Louis had a bet who was going to out live the other, Virginia passed away Feb. 26, 2020.

Services will be 11:00 a.m., Monday, March 2, 2020 at Matheny Whited Funeral Home of Elizabeth, with Rev. Roger Williams officiating. Visitation will be Sunday, March 1 from 2-4 and 6-8 p.m. Interment will be on the Martin Family Farm.